Penny's 94th Birthday Party
"Orange Door Hospitality made planning food and flowers so easy and they came through with a first-rate dinner and a stylish table. Their meal creatively mixed tastes and textures while spices were balanced. Dish presentation was very appealing. We were in a small venue, but their kitchen work is so quiet and well organized that party conversation was never interrupted. Even the cleanup was quiet and thorough. Orange Door worked around dietary restrictions with ease and tasty substitutions. You will want to call Orange Door Hospitality for your next catered event."
- Bonnie, Baltimore MD
Verrill Farm Strawberries
Celebration of Strawberries
"Delicious, professional, creative and fun! Meredith and Chris brought heaven to our home and friends with a seven course meal that was absolutely delectable (and beautifully presented)! A must for any host!"
- Michelle, Lincoln MA
Bob & Norma's Retirement Party
"I cannot recommend Orange Door enough for catering an event! Chris and Meredith prepared an incredible menu and worked with us every step of the way to create a memorable retirement party for my parents. The guests (and guests of honor) were blown away by the creativity and quality of the food, and we couldn't be happier with how everything turned out. Working with Chris and Meredith was easy and fun - we just have to find another reason to have a party to work with them again!"
- Maggie, Bolton MA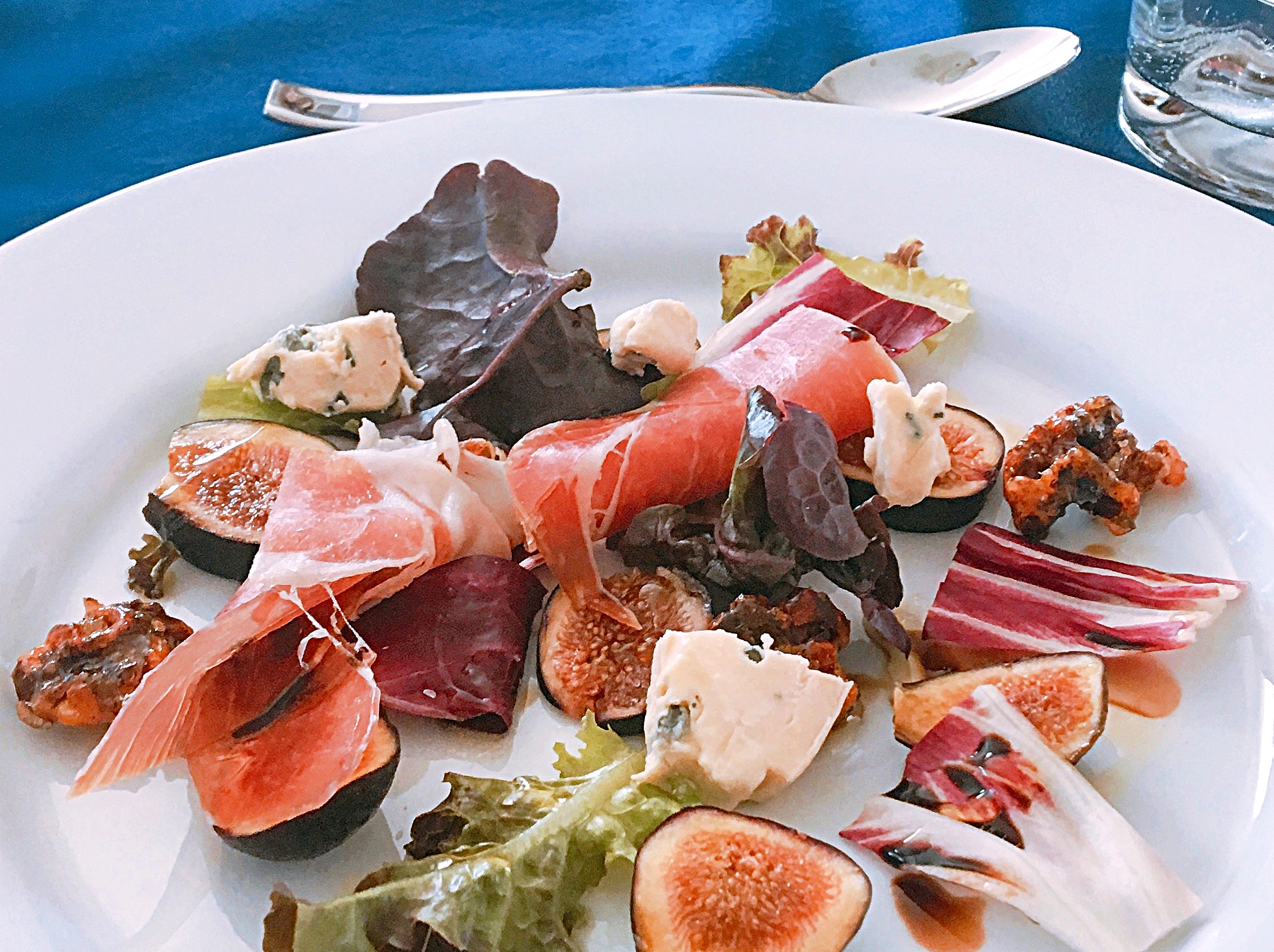 "Another successful Orange Door event in the books! These guys never cease to amaze with their food, presentation, and overall professionalism. We hosted a brunch on the south shore which could not have gone better. Chris and Meredith were able to craft a delicious, personalized, 4-course meal within the confines of our budget and special requests. There is no better way to spend an evening (or morning!) surrounded by good friends, good conversations, and a great meal!"
- Alexa, Kingston MA
Icelandic Halibut Pour-Over Soup
"My husband and I have attended several Orange Door Supper Club events and love how unique and delicious each dinner has been. Chris & Meredith do an awesome job executing different menu "themes" for each event and every course is presented beautifully and complemented with great wine pairings (or beer, if that's what you're into!). We've had fun meeting new people at the Supper Club and always look forward to seeing what Orange Door is planning next!
- Kristen, Bolton MA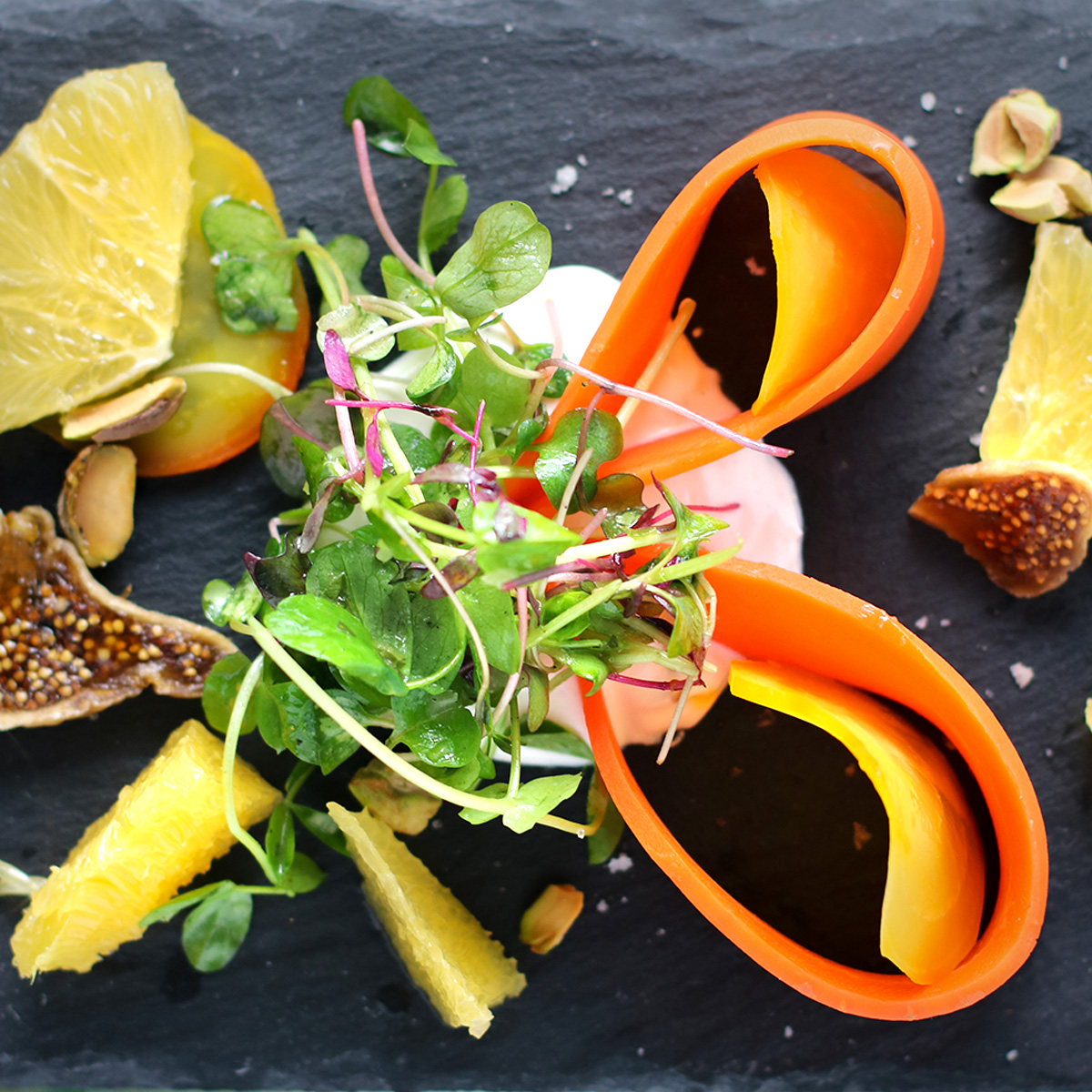 Orange Salad with Smoked Labneh
"Since I found out about the Orange Door supper club, I've gone to most of the events. The food is great, and Chris and Meredith are sweethearts! So welcoming and inviting. You can't go wrong."
- Taylor, Melrose MA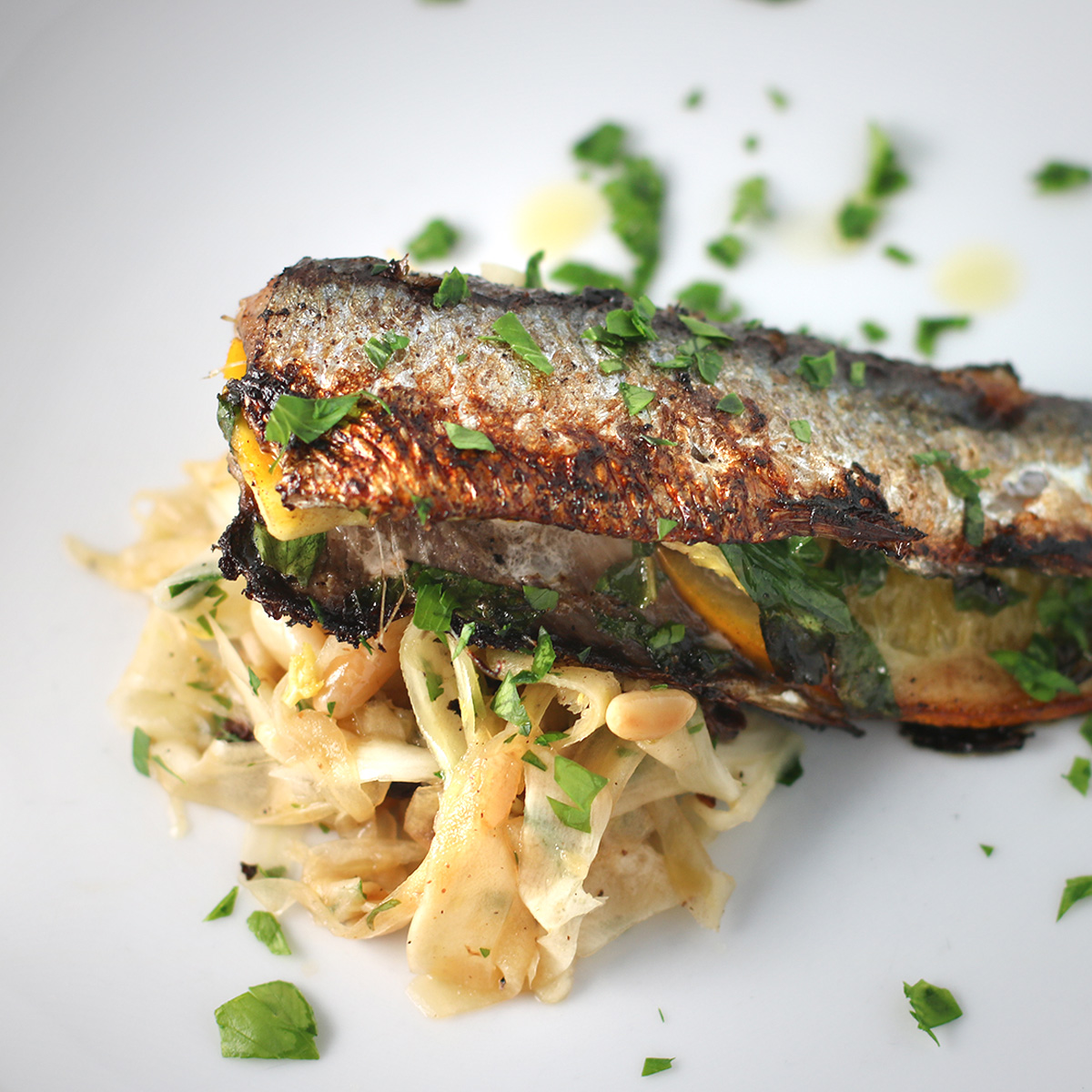 Stuffed Sardine with Fennel Slaw
"Orange Door Supper Club is a uniquely enjoyable experience on many levels. Chris and Meredith are expert hosts, creating a warm, inviting environment for their guests in their lovely home. The food is nothing short of outstanding, and their inspired creativity in dinner themes, ingredients, wine and beer pairings and beautiful presentation guarantees a fantastic evening, every time."
- Lindsay, Maynard, MA